Editorial Policy
Three issues are published per year. Each issue contains:
1) research articles that have been subjected to a rigorous double-blind review,
2) columns and articles intended for practitioner audiences, and
3) reviews of books and collective works.
Teachers & Teaching uses a forward-looking approach:
Succinct research articles (6,000 words maximum) are accepted.
Articles on both theoretical and basic research are accepted.
To shorten publication time, articles are posted online as soon as they are ready.
Articles are indexed in the main education databases.
There is no charge for submission or publication in the Journal.
The Journal is permanently archived on Portico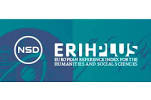 Ethics policy
Authors submitting articles must abide by the following four rules.
Authorship credit. The authors byline includes all individuals who (1) have made a substantial intellectual contribution to the research and (2) have approved the final draft of the article, and only those individuals.
Data integrity. Data are used as collected. Any further modification (correction, selection, omission, truncation, normalization, etc.) to data or results is described and justified in the article.
No plagiarism. Any element (text, table, graphical object) included in the article and taken from or strongly inspired by someone else's work is duly signalled, with full acknowledgment of the source.
No redundant publication. The article is in major part made of elements not included in any text currently submitted to or previously published in a journal or other peer-reviewed publication venue. However, this rule doesn't apply to documents (manuscripts, reports, theses, dissertations, etc.) made available on personal websites and institutional or subject-based repositories; posting on such sites does not constitute publication.
The Journal may check for ethical shortcomings with any appropriate tool or method, for instance using an appropriate software or consulting with individuals involved in the situation. Reviewers and readers may also bring suspicions to the attention of the Journal.
Any situation of suspected ethical shortcoming is examined by a committee formed of the editor-in-chief and two other members of the Board of Directors.
The committee analyzes the situation following the principles of natural justice, including the right for suspected individuals to explain their viewpoint. If the committee concludes that the Journal's ethics policy has been violated, it may, according to the gravity of the violation, require corrections or impose appropriate sanctions, up to the withdrawal of the article and a ban on further publication in the Journal.